A contract worth US$77.4 million has been awarded to Pennecon Heavy Civil for the project to replace the ageing two-lane bridge at Quartz Creek with a new four-lane structure. Tendering had begun in January (link opens in new tab).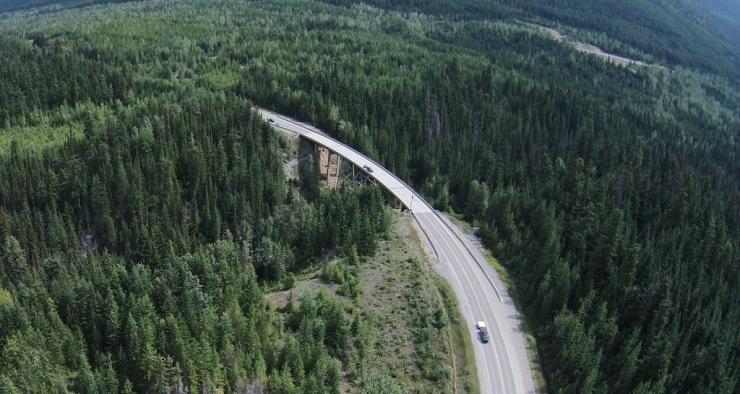 Pennecon will also widen 4.4km of the two-lane highway to four lanes.
"Replacing the Quartz Creek Bridge and widening this part of the Trans-Canada Highway will not only improve safety for people travelling from Glacier National Park to Golden, it will also support an important trade corridor, a strong regional economy and good local jobs," said Catherine McKenna, federal minister of infrastructure and communities. "It's great to see this important project moving ahead."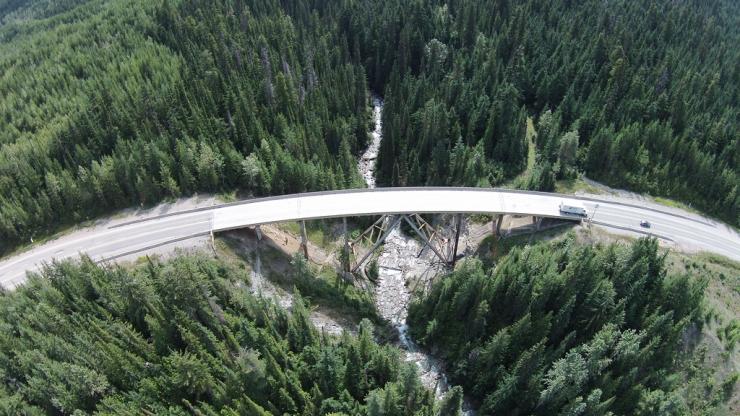 This project is being delivered using the Community Benefits Agreement (CBA), which gives priority to hiring local people for good-paying jobs. The CBA is designed to maximise opportunities to develop and grow the skilled labour workforce in British Columbia. The CBA prioritises hiring local workers, Indigenous peoples, women, people with disabilities and members of other under-represented groups. It also increases opportunities for apprentices to work on site and gain the experience they need. British Columbia Infrastructure Benefits is responsible for implementing the CBA for the project and will be the employer for the skilled trades workforce there.
Construction will begin this spring and is due to be complete in late spring 2024.