Hamilton City Council has awarded HEB Construction a US$90 million contract for the scheme, which also includes surrounding roads.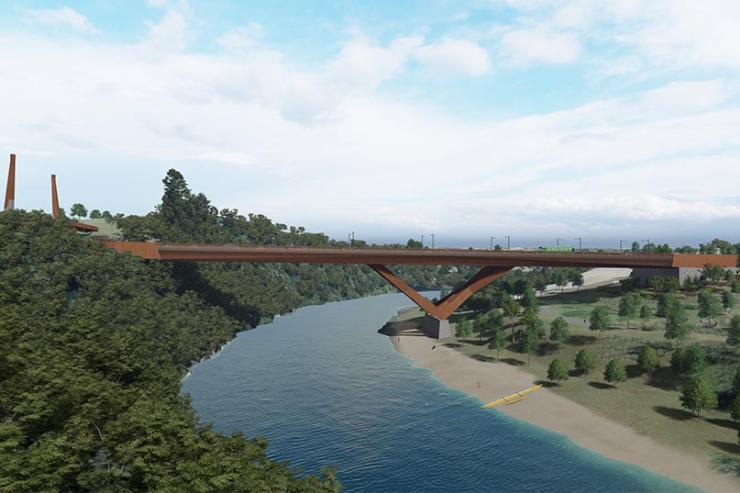 Mayor of Hamilton Paula Southgate said: "This has been decades of planning and actually getting the work under way will fundamentally change the shape of the city and the way we get around. The new Waikato River bridge will be the new gateway into the city from the south. It provides a vital connection that opens up more housing, improves our regional connections and will support our central city."
She added that HEB's contract includes significant use of local subcontractors and suppliers. "There's also an opportunity to upskill local people through training and apprenticeships on the job," she said.
The project includes 15 hectares of gully restoration, around 30 wetland areas and more than 100,000 new native plants, in addition to landscaping for the roads themselves. Lighting and structural features on the bridge have been designed to minimise the impact on the native long-tailed bats and the surrounding environment both during construction and when it is operational.
Construction of the new bridge and transport network is expected to be completed in late 2023.