State governor Jim Justice and leaders from the West Virginia Department of Transportation announced that Swank Construction Company submitted the winning bid of US$214.5 million for the work along the Wheeling corridor of the Interstate 70 (I-70) highway. The project originally went out for bidding last year. But the initial low-bid of US$275.16 million was much higher than expected and so the client reworked the contract before issuing the tender again.
The goal of the project is to enhance structural safety while also improving access for pedestrians. The project's scope of work includes rehabilitation work on 25 bridges along a section I-70 as well as the replacement of the Fulton Bridge, which is located just to the east of the Wheeling Tunnel. The entire I-70 project is expected to require at least three years to complete.
Justice made the announcement of Swank's appointment during a public event at a park that overlooks one of the bridges covered by the project: the Fort Henry Bridge over the Ohio River.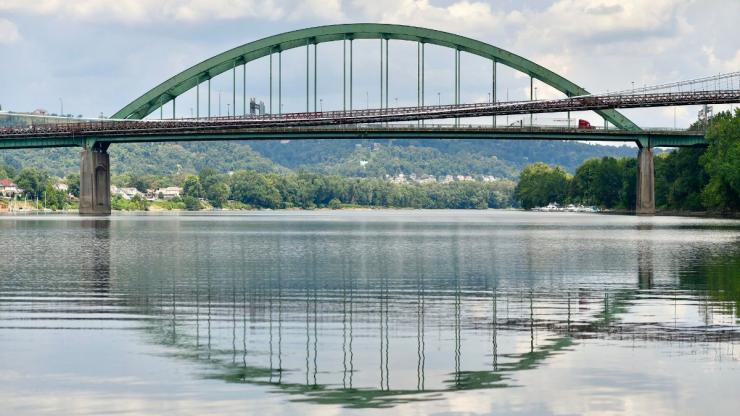 Fort Henry Bridge