The crane was being used in a vibrating hammer operation. State governor Andrew Cuomo said that it was routine work but that there was a malfunction and the boom collapsed onto the 'old' bridge.
There is significant surface damage to one lane, and also some structural damage to the lane underneath.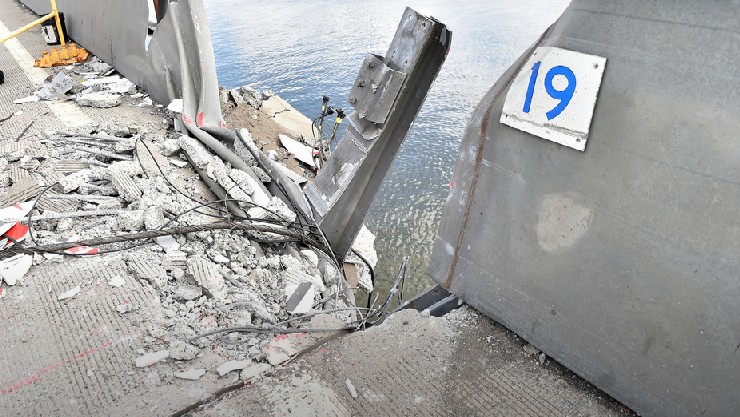 "The boom collapsed and the the damage is significant, the crane is mangled, but it was about noon, luckily, it wasn't in rush hour and miraculously luckily no one hit the boom and the boom didn't hit a car," he said.
Three people sustained minor injuries.
The bridge's other lanes have been reopened.