New brackets and cables are now taking the load at the critical northeast, southeast and southwest main span tower legs. Monitoring and tests carried out by Amey engineers confirmed that the bridge can now take unrestricted HGVs and operate safely.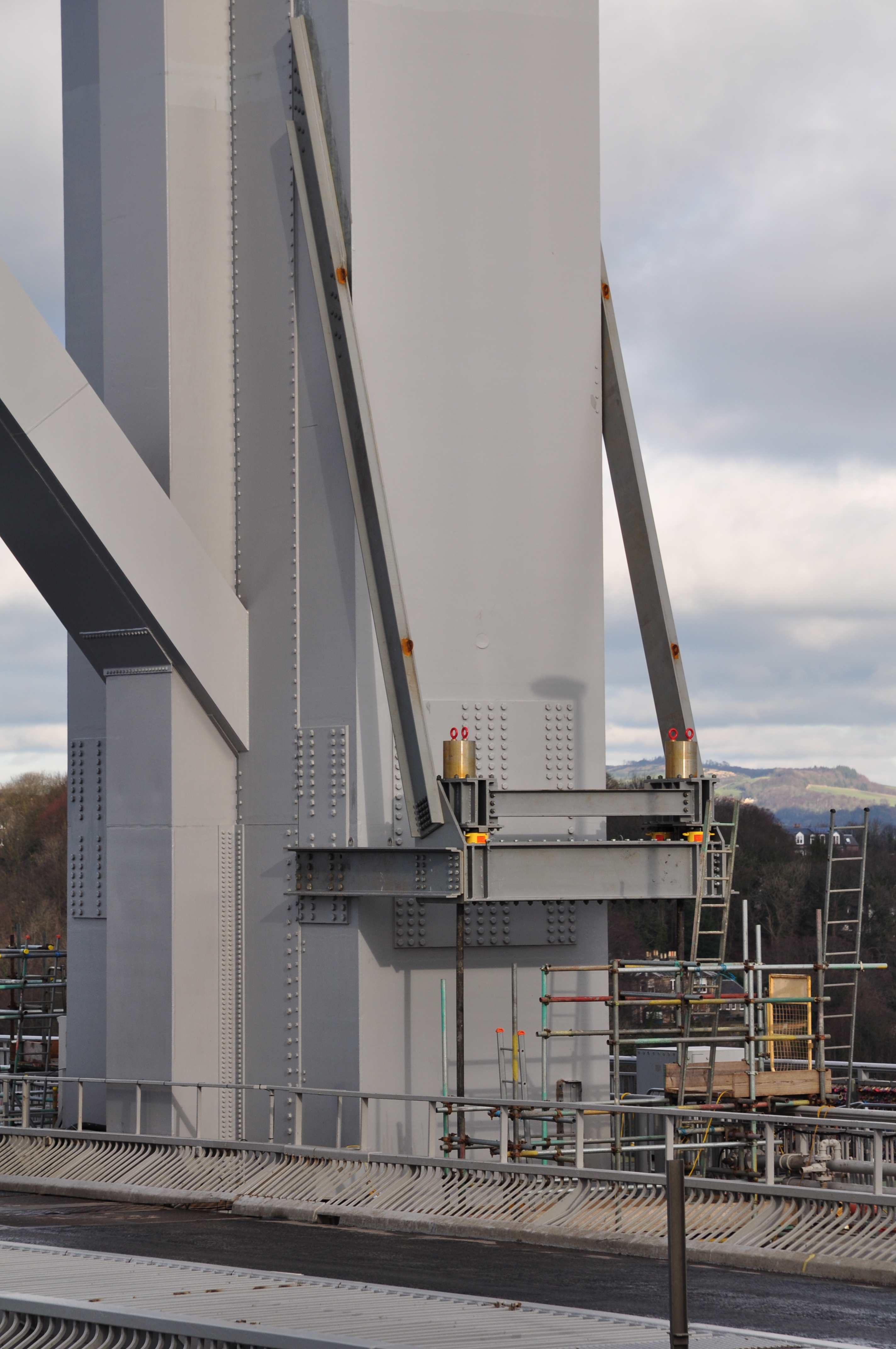 Tower bracket in place
This means that the bridge will be open to the same classes of vehicle that could use the bridge prior to the closure in December 2015 – i.e. all vehicles up to 44 tonnes, and escorted abnormal loads up to 150 tonnes. The usual restrictions on high-sided vehicles will apply during windy weather.
Transport Minister Derek Mackay said: "The team has pulled out all of the stops to get the bridge ready to reopen as soon as possible. The inspections and the monitoring equipment that we have on the bridge show it is operating well and that HGVs can run on it again."
Mark Arndt, Amey's operating company representative for the Forth Bridges Unit, said: "We're delighted to be able to fully reopen the bridge to HGVs. I'd like to thank the travelling public, hauliers and HGV drivers for the patience and understanding that they have shown during this unprecedented time.
"The project to repair and strengthen the bridge has been large and complex, mobilised at very short notice at the most difficult time of year. Great credit is due to all the staff and contractors involved."
Read more: Mark Arndt explains the phase two repairs that were carried out. There will be a full article about the repairs and the Forth Road Bridge inquiry in the February issue of Bridge design & engineering which subscribers will be able to read online next week.