Since the collapse, NTSB investigators have recovered, documented and examined structural components of the bridge, analysed available video and prepared to test multiple steel samples.
The Fern Hollow Bridge, which carried Forbes Avenue over the north side of Frick Park, experienced a structural failure with bridge falling into the park below. At the time of the collapse, nine occupants were in six vehicles, including a transit bus operated by the Port Authority of Allegheny County. Two of the vehicle occupants sustained serious injuries, two sustained minor injuries, four were uninjured and the injury status of one is unknown.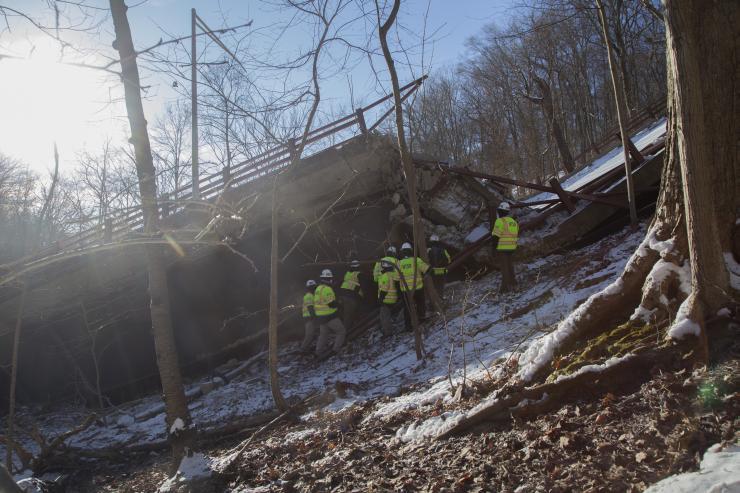 NTSB investigators and investigative party members reviewed video footage from the transit bus's camera system that provides information on the sequence of the collapse. The forward-facing camera showed the bridge deck separating at the east expansion joint. The kerbside camera showed that, at nearly the same time, the west end of the bridge had already fallen off the west abutment.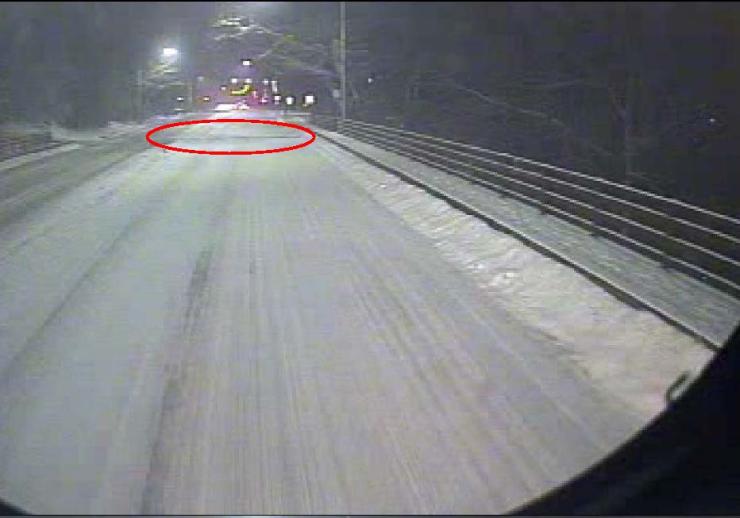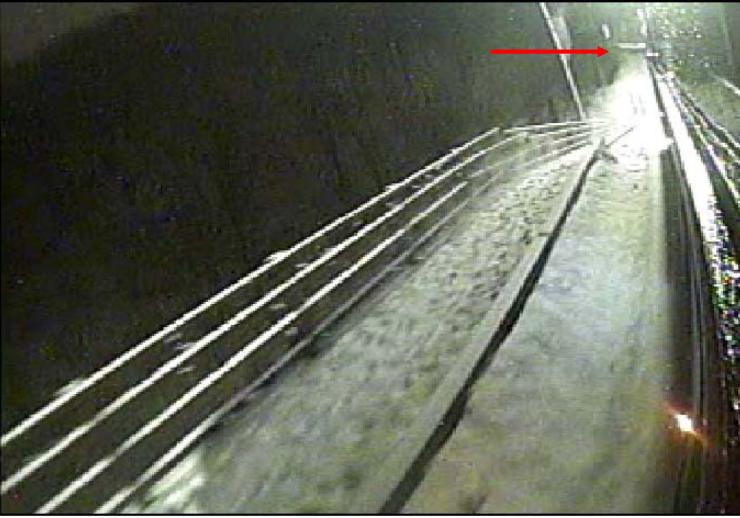 The investigation has not found any evidence of widespread deficiencies with rigid K-frame superstructure types, said NTSB.
NTSB and Federal Highway Administration investigators plan to conduct both mechanical and chemical testing on material samples prepared from portions of each bridge leg, as well as several girder sections. Investigators also plan to examine the plate dimensions and weld quality.
An initial report had been issued in February and work on the replacement bridge began in March (links open in new tabs).