Rendel and Ingerop South Africa have been appointed the contracting joint venture of Strabag and Aveng to provide independent checking of special temporary works for the bridge, which is on the N2 Wild Coast Toll Road in the Eastern Cape province. Strabag and Aveng had been awarded the construction contract last year (link opens in new tab).
Mtentu Bridge will be one of the highest bridges in the world, thanks to its deck height of approximately 223m. Its central span of 260m will hold the record in Africa for the longest constructed by the balanced cantilever method.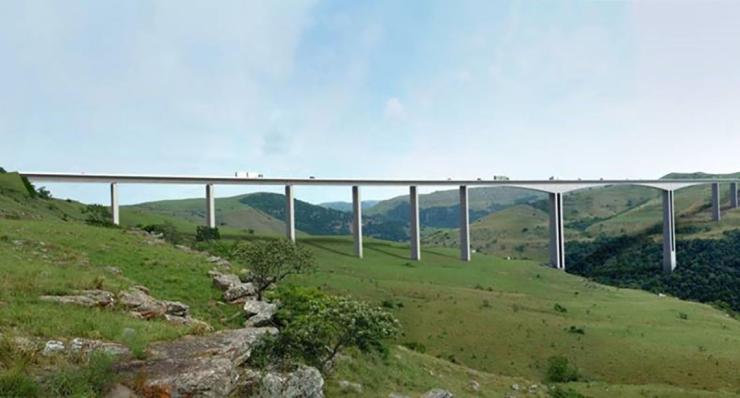 The bridge will have a total length of 1,132m. Its approach viaducts will be constructed by the incremental launching method.