Use of the cranes to widen the bridge's ramps will avoid the need for lane closures.
The assembly of the 13m-tall gantry cranes marks the start of significant works on the project to increase the bridge's capacity from three to five lanes in each direction.
Work will be taking place 50m above the ground. The gantry cranes will be used to widen the bridge in the centre by connecting its two parallel structures together.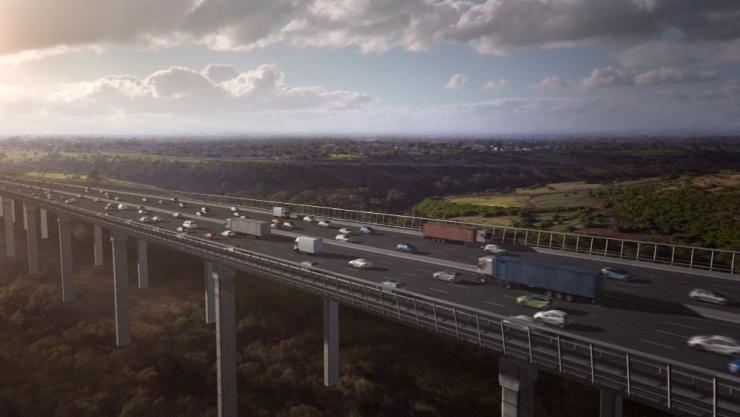 The method allows all lanes on the bridges to remain open during peak times, minimising disruption to the 165,000 motorists who travel along the M80 every day.
The cranes will install 20 bridge beams weighing up to 1,700t and lay a new bridge deck. They will be operated remotely, creating a safer environment for workers and drivers on the bridge by giving the operator greater visibility at all times.
The contract for the widening of a section of the M80 Ring Road, including the bridge, was awarded to Fulton Hogan in August last year.
The Australian and Victorian governments are each contributing half of the money towards the US$222 million upgrade. The project is expected to be completed by late 2018.