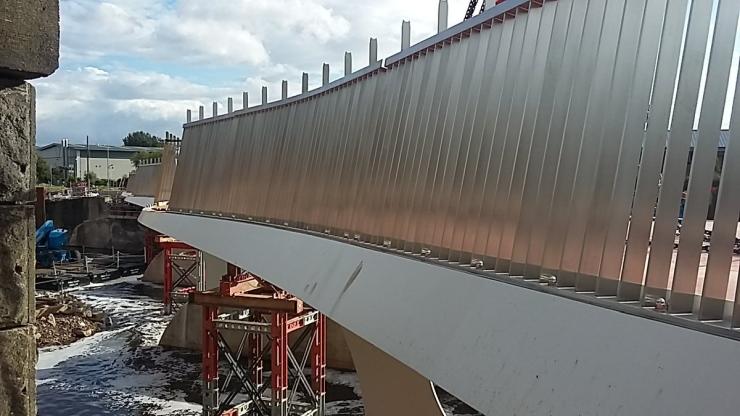 The footbridge, which is part of the Leeds Flood Alleviation Scheme, is being constructed by BAM Nuttall over moveable weirs that are already in position at Knostrop.
The new bridge structure weighs approximately 150t and spans approximately 70m. The four bridge sections have been lifted into place by a 500t crane.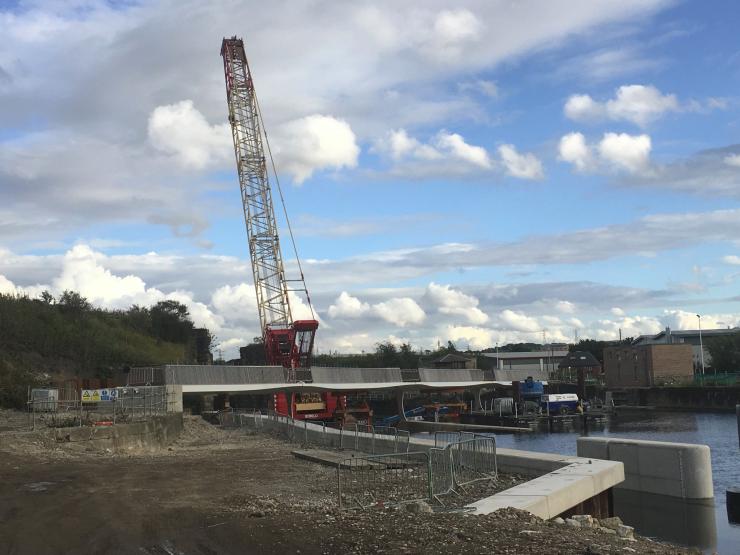 Cantilevering piers supported from the new weir cradle a sinuous deck form, designed to reflect the movement of water over the new Knostrop Weir. The very narrow piers and curving underside of the bridge deck are designed to give the bridge a slender appearance when viewed from upstream or downstream.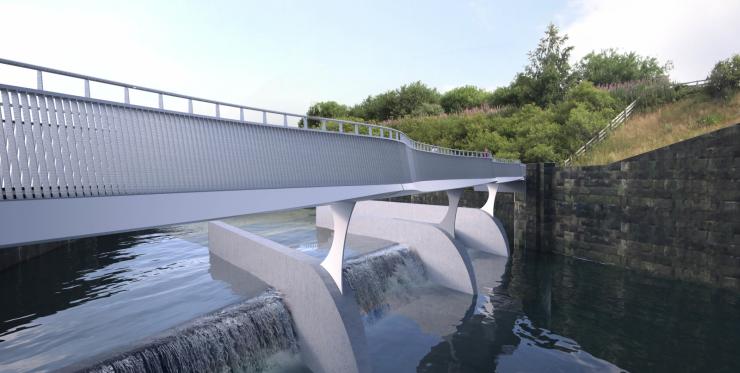 The bridge has been positioned to provide dramatic views of the weir in operation. Plan curvature produces wider deck areas where people can stop and watch the weir without impeding other users who will be commuting into the city.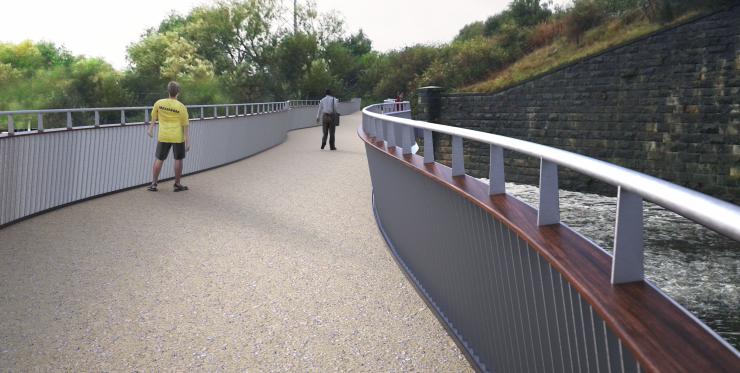 The new footbridge is being installed to reconnect the Trans Pennine Trail, following the removal of a section of island between the River Aire and the Aire & Calder Navigation to reduce flood risk. The new route of the Trans Pennine Trail will be opened on completion of the project in September.
Leader of Leeds City Council Councillor Judith Blake said: "The bridge design is very attractive and striking, and will offer some fantastic views over the River Aire and of the new moveable weirs which I'm sure people will be keen to come and see for themselves."
Fish passes have been constructed on the new weirs at Knostrop and Crown Point to help fish such as salmon overcome these barriers and migrate upstream and further increase populations.
Rare and protected species, including otters, are now found in the River Aire catchment. This is a good indicator of improving water quality, following a history of heavy industry which depleted many species.