An accident during the construction of a bridge on a new railway in north west India killed 23 workers on Wednesday. Three workers were injured.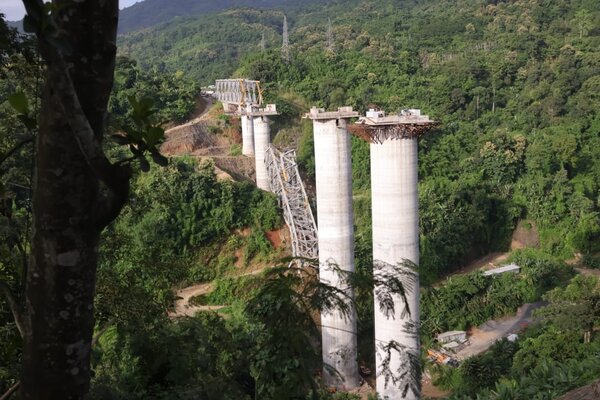 The collapsed span of bridge 196 near Sairang, Mizoram, north west India.
Bridge 196 near Sairang crosses hilly terrain at a height of 100m in the state of Mizoram. It is one of many bridges on the 51km Bairbi-Sairang new line, a Northeast Frontier Railway (NFR) project.
India's Ministry of Railways has announced that there will be compensation for the dead and injured workers. NFR has instituted a high-level enquiry committee to investigate the accident.