The primary temporary repair system has now been installed and tested at the Nipigon River Bridge.
January's bolt failures on the new cable-stayed bridge completely severed traffic on the Trans-Canada Highway in Ontario, Canada. The bolts were on one of the hold-down bearings under the side-span edge girder; their failure allowed the girder to move upwards. The expansion joints were damaged in the incident.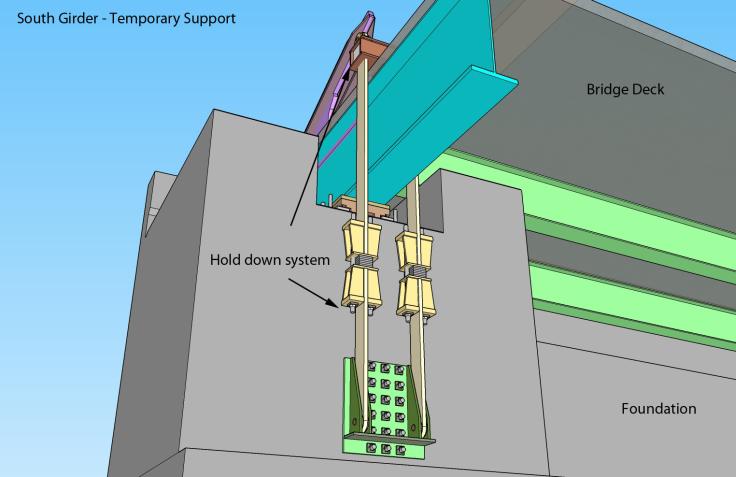 South girder solution
The temporary repairs involve a hold-down system of anchor rods connected to temporary concrete supports that have been cast on the bridge deck. Traffic restrictions remain in place while work to repair the south expansion joints continues.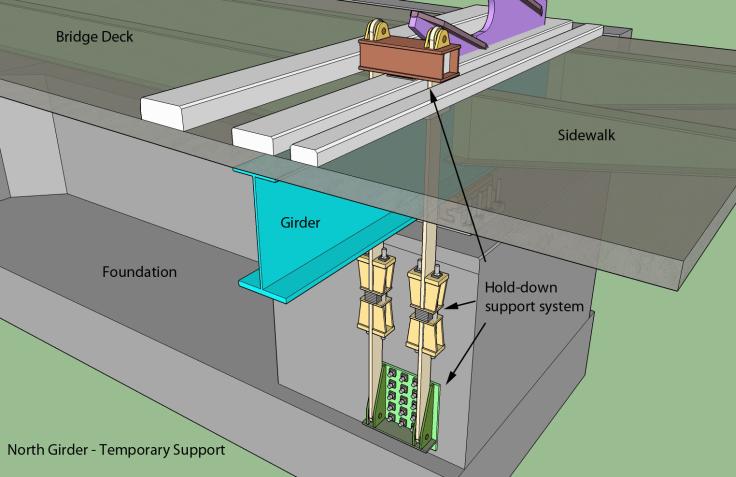 North girder solution
Meanwhile, the National Research Council of Canada is helping investigate the cause of the failures.
The 252m-long bridge - one half of the eventual crossing - opened in November 2015.
Contractor for the project is Bot Construction and Ferrovial Agroman, and the engineering design is by McCormick Rankin Corporation in conjunction with Buckland & Taylor. Hatch Mott MacDonald is responsible for construction contract administration services. Associated Engineering has carried out a peer review of the temporary repairs and did not find any concerns.