Crews working for British Columbia Ministry of Transportation & Infrastructure have test-dropped 14 collars to clear approximately 50mm of snow from the bridge's cables.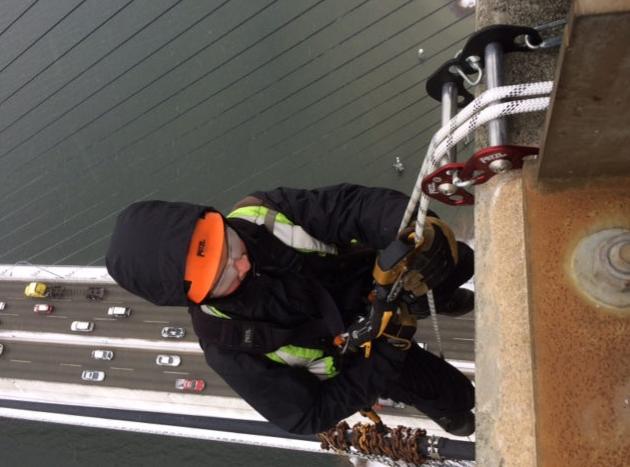 Full installation of the cable collar system is under way and is expected to be finished by the end of March.
Collars have also been fitted on the Port Mann Bridge and will be dropped if needed.