The Kids' Bridge will connect the hospital and wider QEII Medical Centre campus with Kings Park and the Botanic Garden.
Transport minister Rita Saffioti said: "The design of the bridge is unique and colourful and, when complete, will become an iconic new structure across Winthrop Avenue."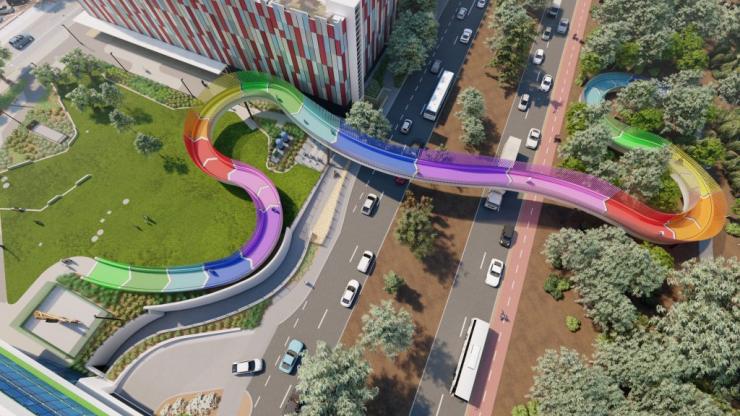 Perth Children's Hospital Foundation is providing funding of US$4.2 million and the project will be built and maintained by Main Roads Western Australia.
Aecom has been appointed to review the current design of the Kids' Bridge with a focus on project management, costs and constructability and the incorporation of key stakeholder requirements.
Health minister Roger Cook said: "I am delighted to announce today that the Kids Bridge project is going ahead. Not only will it provide a huge opportunity to deliver a range of therapies for children at Perth Children's Hospital in a natural environment, but it will also provide some much-needed respite for families in Kings Park, the natural heart of Perth.
"We know there is strong evidence in the power of nature in healing and this bridge will allow this to be harnessed. The opportunity for some of our sick children and their families to access this urban sanctuary during a challenging time is a wonderful bonus.
"The bridge will also be available for staff, patients and visitors from across the entire QEII site, providing an easy way to connect with beautiful Kings Park."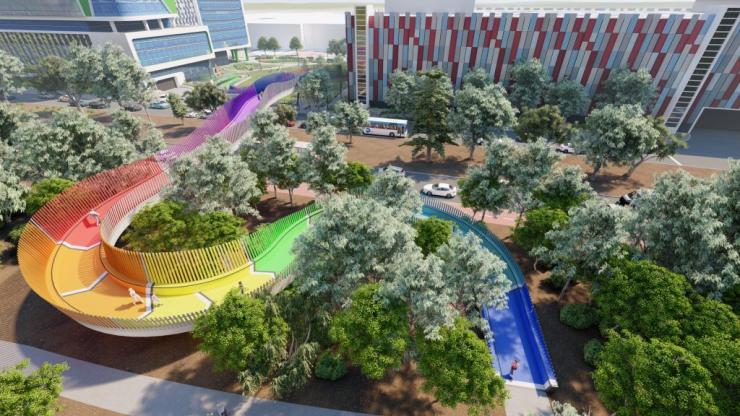 A construction tender will be called when the final design is approved, with the successful builder expected to start in late 2020. The new pedestrian Kids' Bridge is expected to be completed and unveiled in the second half of 2021.