A road bridge washed away by a flood will be replaced promptly, the Azerbaijan Automobile Roads State Agency (AAY) has promised.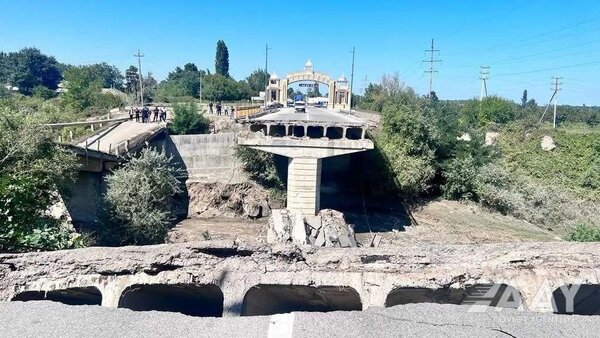 Engineers from AAY insspect the collapsed bridge. Image: AAY
The bridge at Khachmaz in the north of Azerbaijan is on the R1 road to the Russian border 35km away. A flood washed it out on Friday. Engineers inspected it shortly afterwards and it was demolished the next day, according to AAY.
Other bridges and road structures have been damaged by flooding across Azerbaijan in recent heavy rain. AAY reports incidences in Lerik, Astara, Zagatala and Balakan.