The four contracts awarded last week included a new one for the 1.3km-long N2 Mtentu Bridge, which had been stalled since the original contractor pulled out in 2019 following threats of violence (link opens in new tab).
The new contract has been won by a joint venture of China Communications Construction Company (CCCC) and Mota-Engil Construction South Africa (MECSA) with a bid of approximately US$235 million.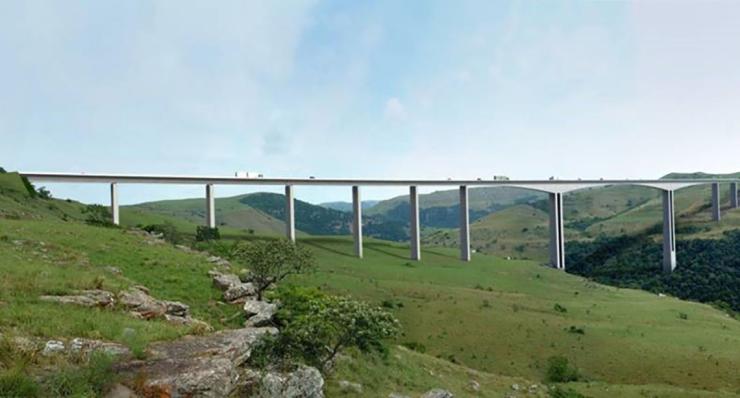 Sanral said that it wished to clarify its position on the recent award of the series of tenders following the emergence of a negative narrative with regard to Chinese investment into South Africa (SA).
Among those expressing concern about the amount of work that had been awarded to foreign companies was the president of the South African Institution of Civil Engineering (Saice), Professor Marianne Vanderschuren. She wrote an open letter last week to the president of South Africa, Cyril Ramaphosa.
Sanral's statement stressed that South African law does not prohibit any foreign company from doing business in the country and that it is compelled by law to award to any entity whose performance in the tender process meets the compliance requirements and is the best in terms of relevant points and price. "Ultimately, it is the quality of a bid that wins a tender and not the nationality of the bidder(s). Following a fair, open and competitive process, the contracts for all four tenders were awarded to the tenderers which submitted the highest scoring eligible bids."
Sanral said that both the Mtentu Bridge and EB Cloete Interchange are technically highly complex and challenging projects requiring mega-bridge construction expertise and experience. "The Chinese construction industry is one of the leaders in mega bridge building in the world today," it said.