Client Deutsche Einheit Fernstrassenplanungs und -bau (Deges) has picked a joint venture of three companies for the A7 Rader Hochbrücke contract, which is worth more than US$260 million. The joint venture is made up of Implenia (technical lead), Plauen Stahl Technologie (commercial lead) and Zwickauer Sonderstahlbau.
The new steel composite bridge will carry the A7 motorway east of Rendsburg in Schleswig-Holstein. It will be 1,500m long and 42m high.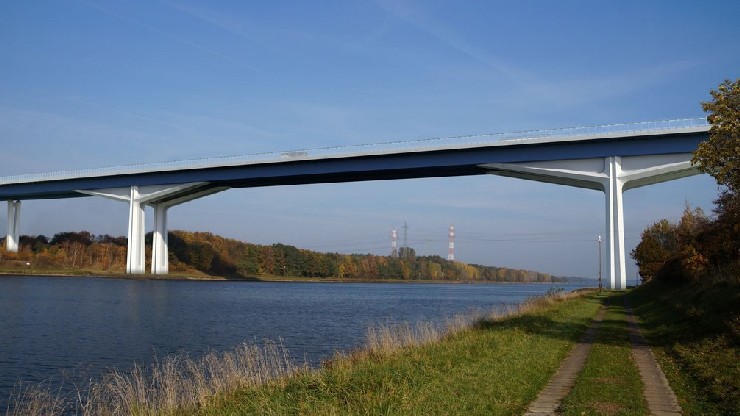 The project starts in January 2023 and should be completed by the end of 2026.