The A6 remains closed in both directions at the twin O Castro viaducts in Galicia. Entry lanes were already closed for repair work when the collapse occurred.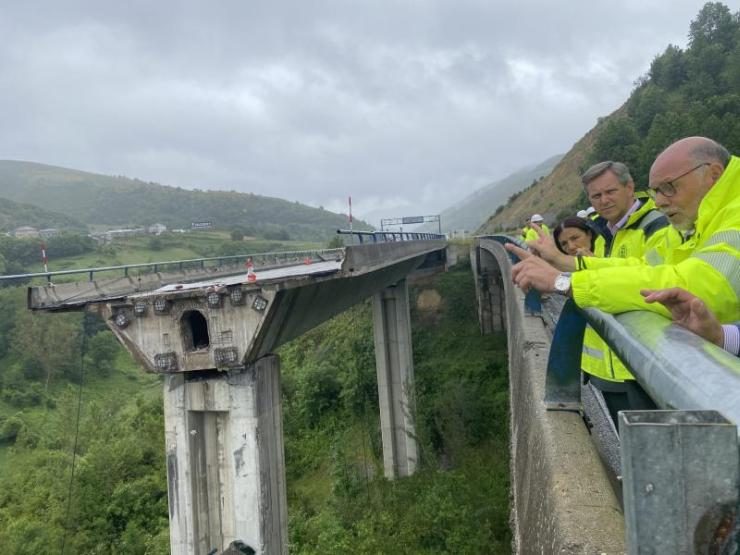 "The most important thing is that there have been no victims," said government minister José Miñones.
Safety is the "number one priority" and the investigation to analyse the causes of the collapse is already under way, he said.
Miñones said that the transport ministry has taken action to keep traffic between Galicia and Castilla moving and has begun work to reconstruct the road.