The US$135 million contract awarded by Singapore's Land Transport Authority (LTA) to China Communications Construction includes a viaduct across the Straits of Johor.
It is second civils contract for the Johor Bahru – Singapore Rapid Transit System (RTS) Link, a 4km rail shuttle service between the Singapore terminus at Woodlands North station and the Malaysia terminus at Bukit Chagar Station in Johor Bahru.
The contract covers the construction of the RTS Link viaduct and tunnels in Singapore. The viaduct will cross the Straits of Johor within Singapore's territory at a height of 25 metres. It will then continue inland and transition to underground tunnels connecting to Woodlands North Station.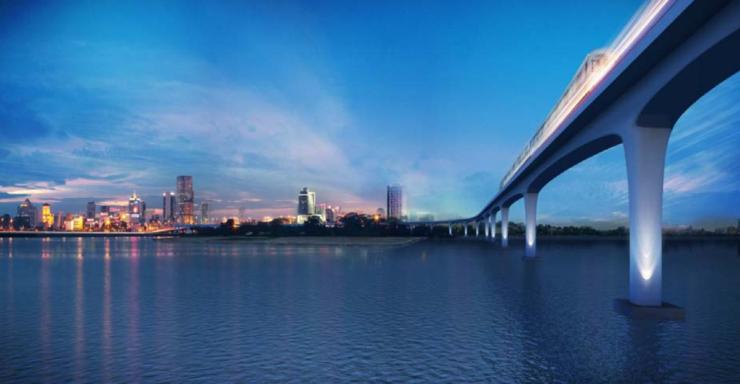 Construction for the RTS Link viaduct and tunnels is expected to begin in the second quarter of this year.
The civil contract to construct Woodlands North Station, tunnels and a customs building was awarded in November 2020.
Passenger services along the RTS Link are expected to start at the end of 2026.