Witteveen & Bos, Antea Group and Arcadis (which is working with Fugro) came out on top in the tender. They will work closely with municipal engineers to provide a wide-ranging scope of services for a major programme to replace or renovate approximately 850 bridges and 200km of quay walls.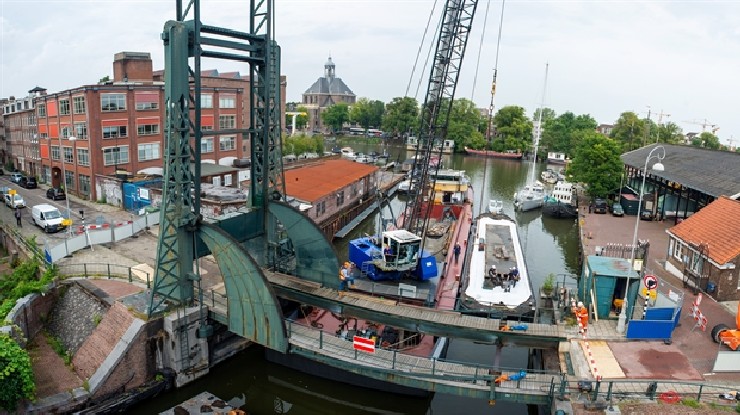 The scope of the cooperation agreement covers all types of engineering services such as soil investigations and analyses, inspections of the technical condition of objects, design, engineering, contracting, supervision of implementation and advice on programming.
The contract has an initial period of six years with the option of extension twice for two years. The project is estimated to be worth approximately US$24 million for each partner.
The aim is to accelerate the work with all internal and external chain partners by a factor of 20, including developing innovations at a much faster rate.
"Optimisation alone is not enough to make the necessary jump in scale, system interventions are needed," said Ivo Visser, member of the city's board responsible for programming, market and acceleration of the programme. "In other words, we have to work differently: more serially, with standardised work packages and in a streamlined chain. We must ensure that all links are closely aligned. This requires a stable flow of projects, and an open and transparent way of working together in which continuous learning and improvement is the norm."
Lidewij de Haas, director of business development at Arcadis, said that it was a courageous choice to enter into such a long-term cooperation agreement with the three advisory partners. "This provides an ideal breeding ground for optimal collaboration and the use of learning experiences," she said.
Otto Schepers, project director at Witteveen & Bos, said: "By exploring and learning together intensively in the coming years, we can do things differently step by step and achieve the necessary acceleration."
Erik Deuring, chairman of the Antea Group management team, added: "In this collaboration it is possible to get to know each other, make use of each other's strengths and thus do the right things and improve continuously."