Nantes Metropole has appointed a consortium of GTM Ouest and Dietmar Feichtinger Architectes consortium to build the bridge, which will be based on the existing structure to provide a space up to three times wider.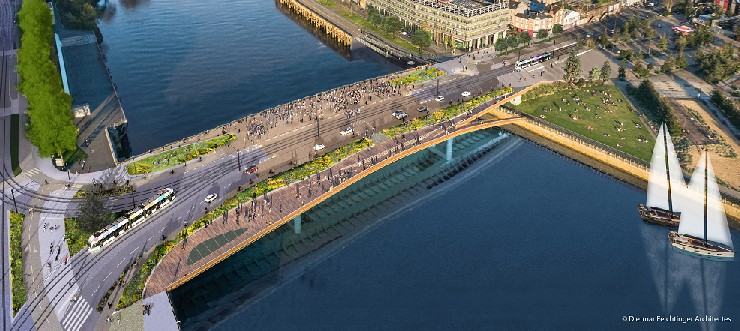 The bridge will be extensively planted with vegetation and will accommodate a square, promenade areas, a garden, traffic lanes and a tramway that will serve the future university hospital.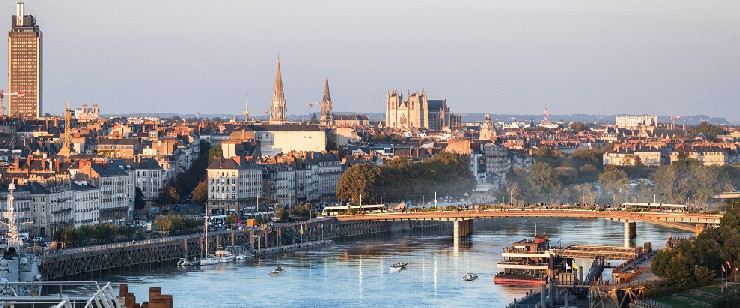 The design team said that, above all, the project will offer a real public space perched on the Loire, with more than 1,200m² of planted area, accounting for 18% of the total. This will include a garden running the length of the 145m bridge.
By conserving the existing bridge, the project will avoid the need to destroy some 4,800t of concrete. The entire steel structure will be transported by river, avoiding the circulation of about 200 lorries.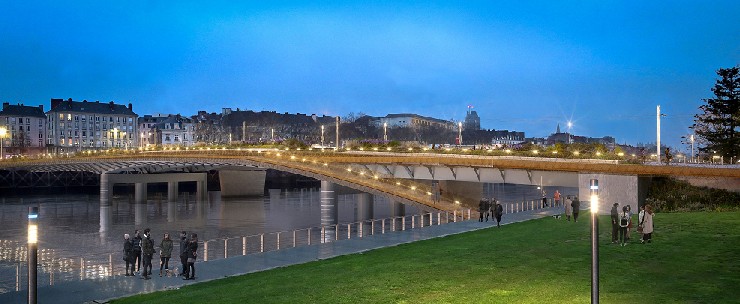 Work is scheduled to start in the second half of 2024 for delivery of the future bridge around 2027. Tapproved a budget of US$47.8 million in October 2020 for the realisation of the project.
Other firms involved in the project are Ateliers UP+ (landscape), Paume Engineers (urban planner), Dodin Campenon Bernard and Cimolai.