A team led by Aspect Studios has been selected as the winner of the design competition run by Transport for New South Wales (NSW). The other partners in the design team are Collins & Turner, Yerrabingin, Design 5 Architects, Eckersley O'Callaghan, JMT Consulting and Electrolight.
The cycleway is designed to allow a seamless transition from the bridge's northern end to Bradfield Park. Three options had been shortlisted (link opens in new tab).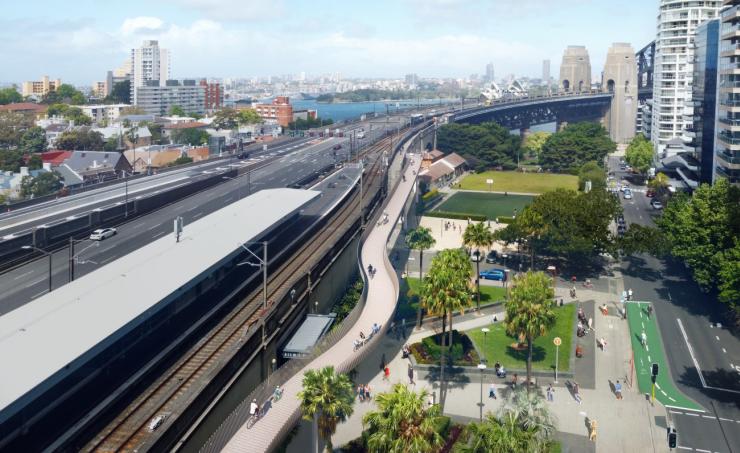 The Sydney Harbour Bridge cycleway is the most heavily used in the city, with approximately 2,000 bike trips taken each weekday. Currently, riders must climb 55 steps at the northern end of the bridge and push their bikes through safety barriers at the top for access. At peak times, this obstacle congests movement and creates a safety hazard. At the same time, the cycleway will make active transport an accessible choice for a larger number of people, said the design team.
Sacha Coles, director of Aspect Studios, said the strength of the winning design lies in its appreciation of the existing context. "It would be hard to overstate the value of the Harbour Bridge to Sydney, New South Wales, and all of Australia. Our design will create a major piece of active transport infrastructure for Sydney, while at the same time retaining, respecting and revealing what is already in place."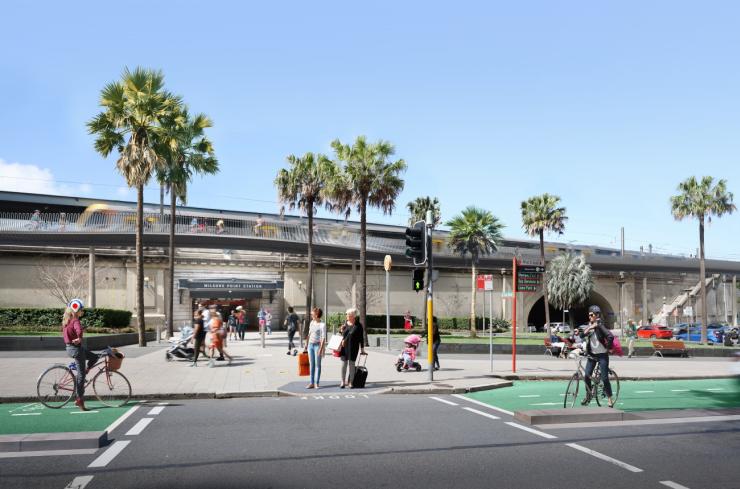 Aspect described the curving design as minimal in its solution and organic in its geometry. The design team looked to a wide range of sources in the natural and modern worlds to arrive at the winning design, which is intended to tie the project to its place. The cycleway has been designed to minimise any intrusion on views to the bridge for park visitors and residents. Its alignment has been designed to match that of the viaduct, leaving the park open and uncluttered. The cycleway touches the ground onto an existing path, minimising the requirement for additional hard surfaces and preserving all existing trees.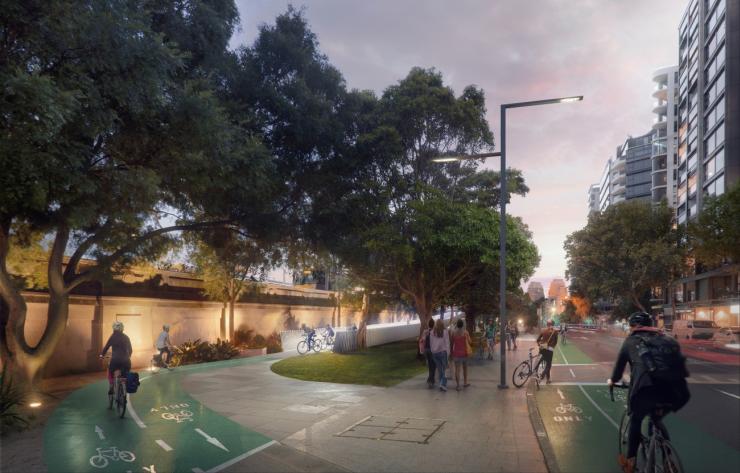 The team will now move on to the concept and detailed design stage of the project, with construction expected to start in 2023.