Louisiana Department of Transportation & Development (DOTD) received two proposals in June and has selected Calcasieu Bridge Partners (CBP) to enter negotiations for the project. Four teams had been invited to bid (link opens in new tab).
CBP is a joint venture of Plenary Americas US Holdings, Sacyr Infrastructure USA and Acciona Concesiones. The joint venture will manage and oversee construction, maintenance and operations of the new bridge and will recoup its investment through tolls paid by motorists. DOTD has secured US$800 million in funding that will help minimise the tolls.
The Interstate 10 Calcasieu River Bridge project involves an 8.8km corridor going from near Ryan Street in Lake Charles to the I-210 and I-10 interchange on the west side of Lake Charles.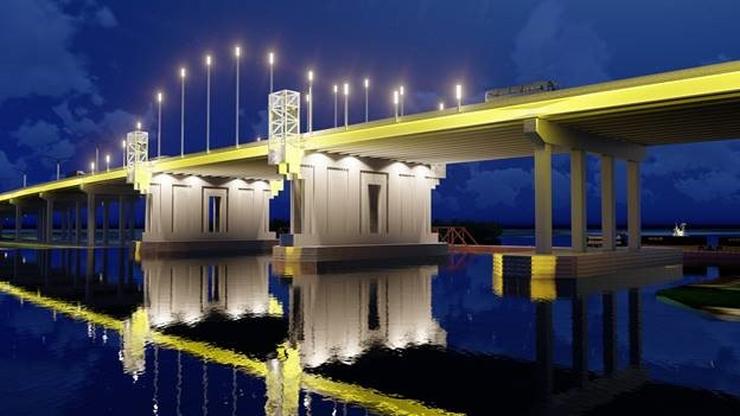 The current Calcasieu River Bridge was constructed in 1952 is regarded as beyond its useful life. It kept open and safe through frequent inspection and maintenance.
Concepts for its replacement have been published and CBP will host a meeting to receive public input on the aesthetics of the bridge.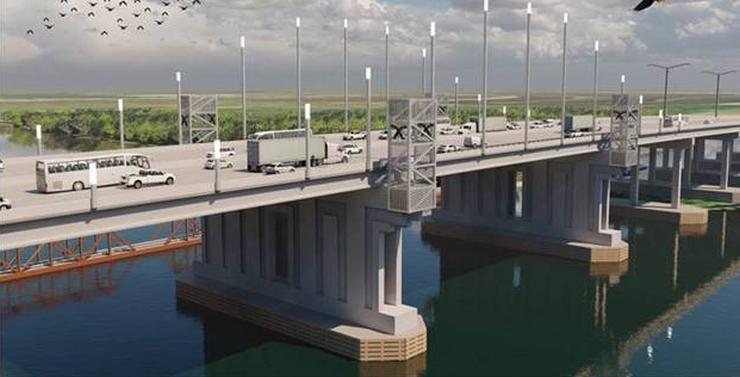 Construction could start as early as 2024 and is anticipated to last approximately seven years. The new bridge will be lower and therefore not as steep, have more lanes, full shoulders and roadway lighting.