Seattle Department of Transportation has chosen Kraemer North America to carry out the first phase of repairs to the major bridge, which has been closed since March after developing cracks (link opens in new tab).
Kraemer will repair lateral bearings on the bridge's Pier 18. It was appointed through an emergency procurement process under which six contractors were approached, with four responding.
A second phase of work will involve adding temporary external shoring to help support the bridge while SDOT continues to assess the feasibility of repair as well as the timeline and costs.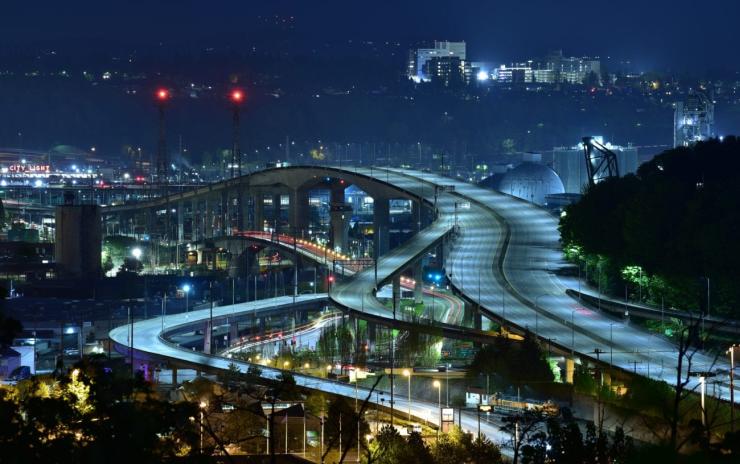 The bridge's long-term future will be addressed in the third phase; SDOT does not yet know if repair is feasible technically or financially. The only section of the West Seattle High-Rise Bridge that currently has cracks is the highest span directly over the Duwamish River between West Seattle and Harbor Island. The growth of cracks has slowed since traffic was removed on 23 March and a monitoring system will become operational next week, enabling the bridge to be tracked in real time.
In parallel, the West Seattle Bridge Interagency Task Force has prepared a plan in case of an emergency. The task force includes the City of Seattle, King County, Washington State, Port of Seattle, Northwest Seaport Alliance, United States Coast Guard (USCG) and the US Army Corps of Engineers.
The response plan is being put in place in case there is ever an indication that people in the area surrounding the high-rise section of the bridge are at risk should a collapse appear imminent. "There is currently no indication that we would have to implement our emergency response plan, and we hope that we don't have to, but if we do, we want you to be just as prepared as we are," said the city.
Responses have been developed for several scenarios, including immediate evacuation of a small number of properties if the daily in-person inspections indicate enough of a change to warrant action, although there could hours or days before actual bridge failure.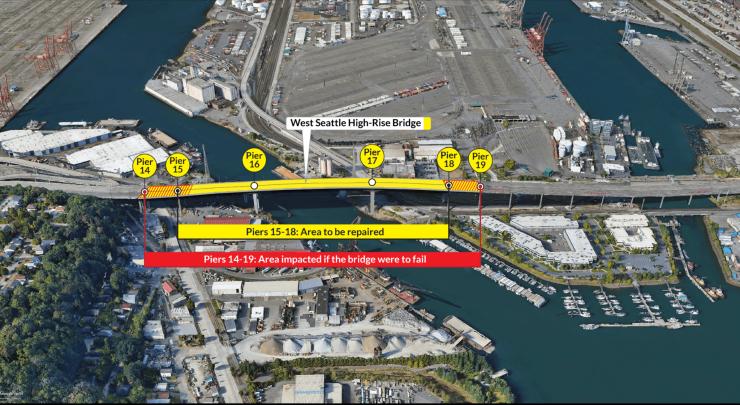 Notice of one to five days could be given for evacuation if the new remote monitoring instrumentation indicates failure being anticipated but not immediate.
Plans are also in place for if the change in the condition of the bridge indicates the need for execution of an evacuation plan followed by a controlled demolition.