The completed 75-tonne segment, which is 14.8m long, 3.32m wide and 3.85m high, will be erected 6km from the shore.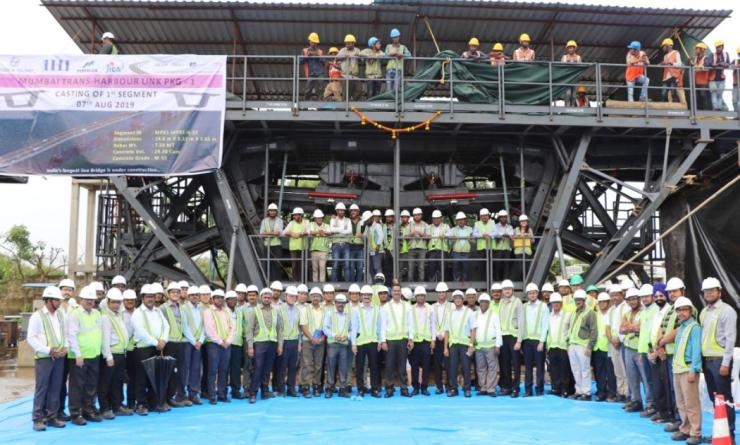 It is part of the project's package 1, which Larsen & Toubro Construction was awarded in partnership with IHI Corporation of Japan. Package 1 involves the construction of a multi-level interchange at Sewri and a six-lane marine bridge from Sewri to 10.38km into the Mumbai bay, crossing over the Sewri mudflats, Pir Pau Jetty and Thane Creek channels.
Mumbai Metropolitan Region Development Authority (MMRDA) has reported that 270 permanent piles have been completed for the project, of which 177 are in the sea. Temporary access bridges with a length of 2km have also been completed.
Contracts for the construction were awarded in late 2017 (link opens in new tab).