The team is made up of Grimshaw, Eiffage, Ingerop, PPA Architectures, ATP and Quartiers Lumières.
The cable-stayed bridge is one of two crossings being built to improve connections for pedestrians and cyclists to the regenerated Ile de Ramier - the new 'green lung' for the city on the River Garonne. It will span 160m across the river, with a 60m inverted V-shaped steel mast supporting the 5m-wide deck.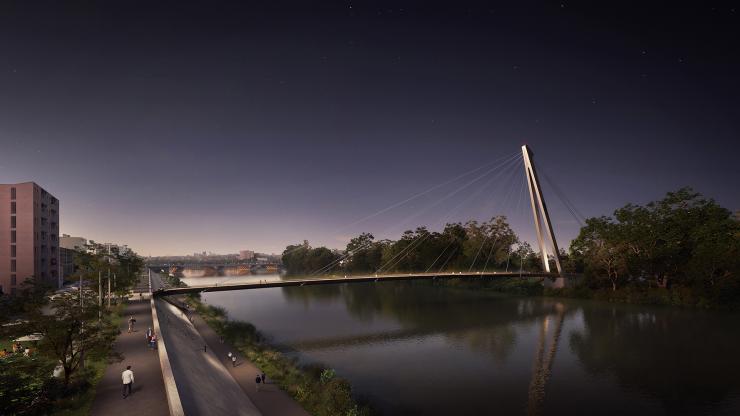 "We are delighted to be collaborating on the design of Rapas pedestrian bridge, and to be part of the renewal of Ile de Ramier as the centre for leisure, sports and reconnection with biodiversity in the city," said Alice Barrois, associate principal with Grimshaw and architect lead for the project. "Our intent is for the bridge to become immediately part of the rich architectural character of Toulouse and contribute to connecting the wonderful spaces across the Ile de Ramier and the city centre through active travel."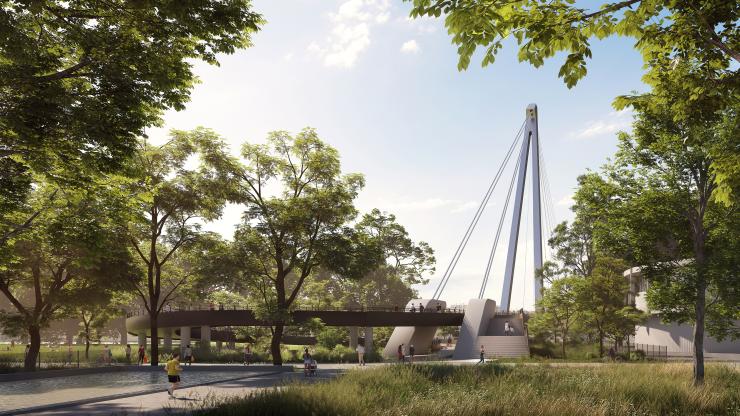 Construction is due to start in July.